Scotland was traditionally divided into four regions: The Highlands, Lowlands, Islay, and Speyside. Speyside, encompassing the Spey river valley in north-east Scotland, once considered part of the Highlands, has almost half of the total number (approx. 105 as of 2013) of distilleries in Scotland within its geographic boundaries; consequently it is officially recognized as a distinct region. Campbeltown was removed as a region several years ago, yet was recently re-instated as a recognized production region. The Islands is not recognised as a region by the Scotch Whisky Association and is considered part of the Highlands region.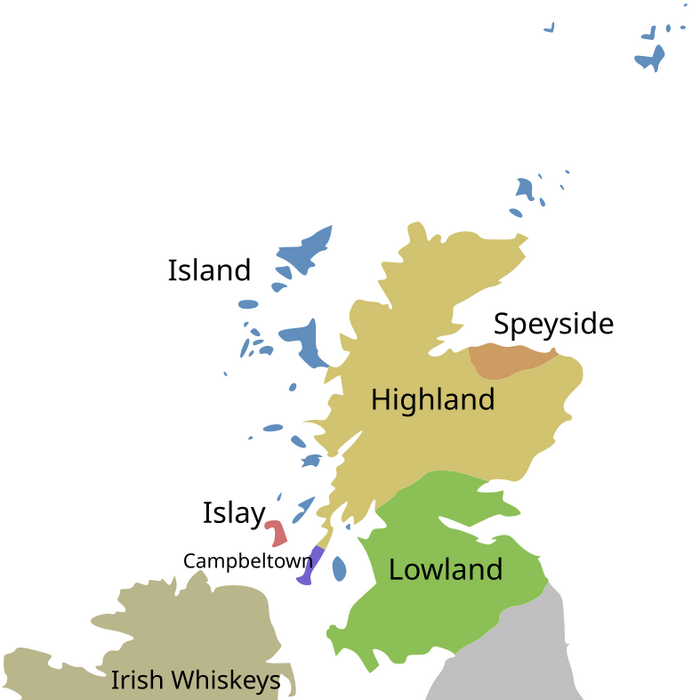 Ad blocker interference detected!
Wikia is a free-to-use site that makes money from advertising. We have a modified experience for viewers using ad blockers

Wikia is not accessible if you've made further modifications. Remove the custom ad blocker rule(s) and the page will load as expected.